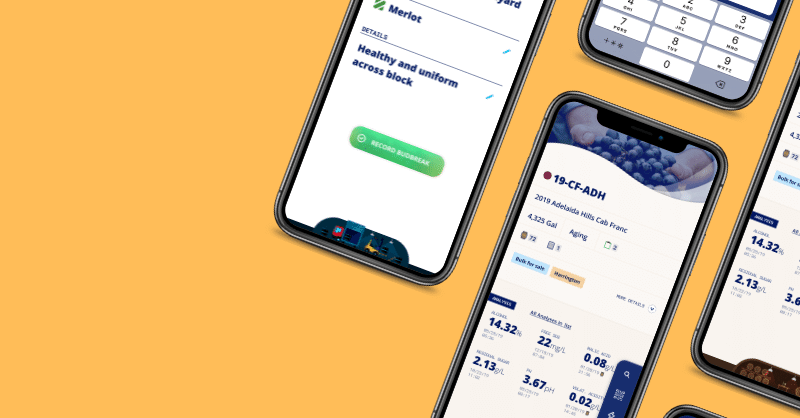 The InnoVint team is always hard at work and releases improvements and product updates several times per week.
Releases include new features and functionality with updates that lead to improved load times and optimized platform performance. We won't bore you with the entire list, but needless to say, our motto is constant improvement.
Here are the highlights from this year so far; the latest updates are listed first.
Bill of Lading Generation
Save time and effort by generating a Bill of Lading from within InnoVint. Auto-fill details from a Bond to Bond Transfer action, or create a BOL from scratch in the Report Explorer. Learn more about BOL here.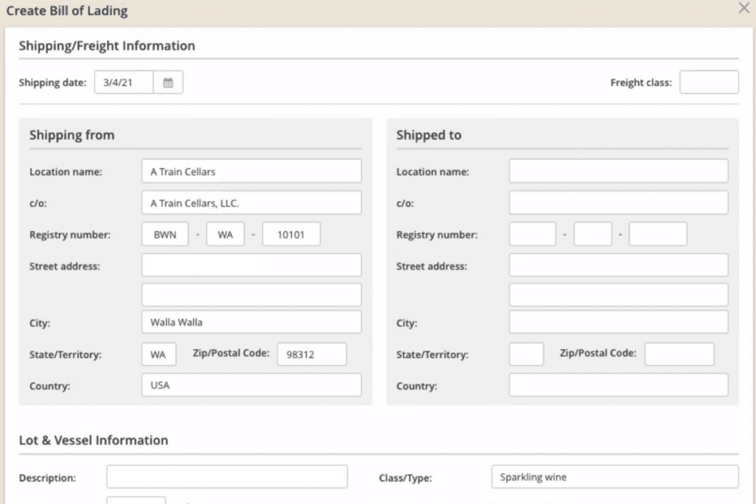 Dry Goods Tracking
Better tracking and accountability for dry goods inventory, including purchase and delivery history. Now you can also manage your packaging materials in InnoVint and track used and scrap amounts within a Bottling action. Dry Goods tracking with InnoVint.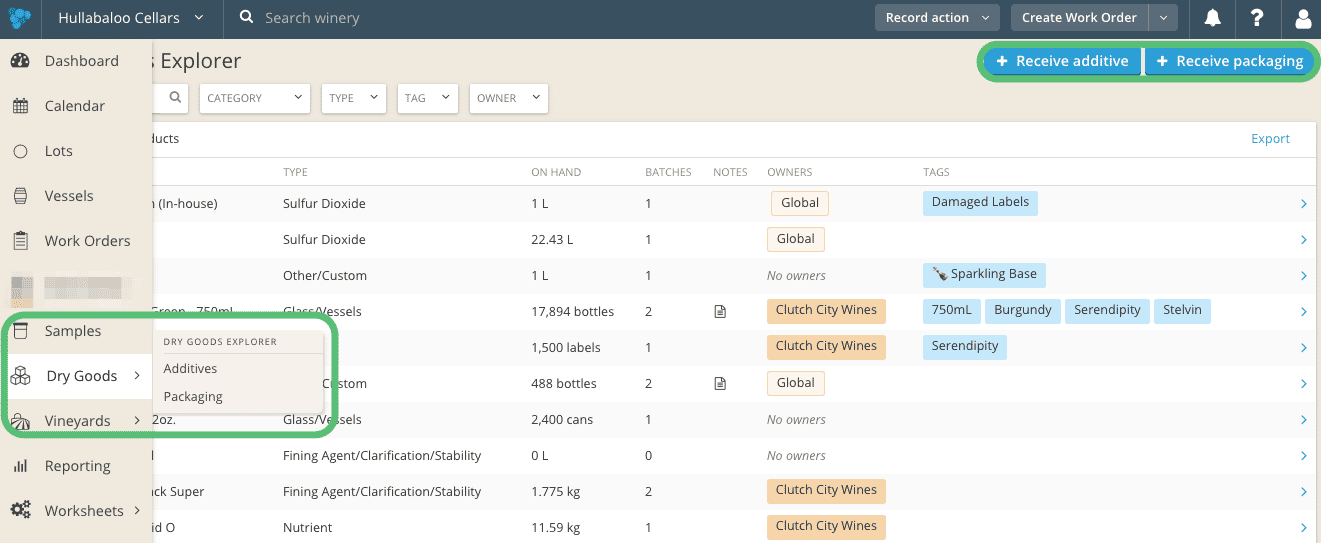 Custom Analysis Reports
Customize reports and save them for quick reference later to save time and view analyses that are important to you. These can be on lot composites or individual vessels. Introduction to custom analysis reports in InnoVint.

Locations AutoFill
Quickly fill out the 'Shipped to' section of BOLs with saved location details, including bond number and address. Read more about locations.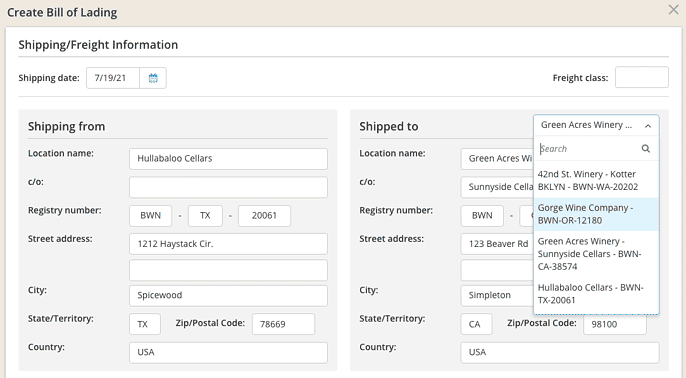 TTB Audit Report
Have questions about the reported values in your downloaded TTB 5120.17? Feel confident in knowing which actions in InnoVint have contributed to each section of the report and easily find where to make adjustments when necessary. Understanding the TTB Audit report.

Winery Search & Quick Access Buttons



Save time and clicks with a simple query in the Winery Search bar to find matching lots, vessels, work orders, vineyards, blocks, and notes. Quickly record a direct action or create a work order from any page in InnoVint. Learn more here.


Roll Forward Cost Report



Quickly view cost inputs and removals over a period of time across your entire wine inventory, eliminating the need to search through multiple reports. Learn more about the Roll Forward Cost Report here.

Product Enhancements
In-house and Grower Analysis Sources

Specify 'In-house' or 'Grower' as an analysis source to better understand the origin and accuracy of your analytical results.
Individual task submit
See real-time changes for vessels and volumes as tasks are submitted individually within a work order, allowing your team to move forward with subsequent tasks using updated, accurate information.
Winery Dashboard
New and improved Winery Dashboard that provides a complete overview of your most crucial production information: from active work order status to vessel capacity planning to inventory at-a-glance. Check out the Winery Dashboard.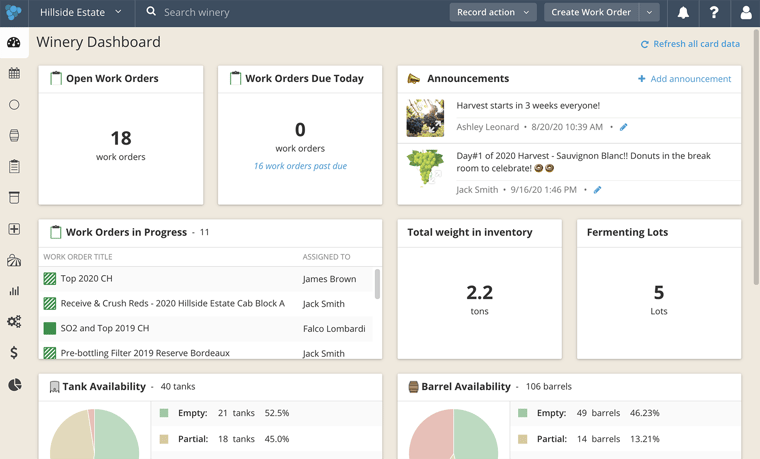 Sparkling Wine Production Module
This InnoVint module supports Methode Champenoise with specific workflows through tirage, riddling in tirage bins, disgorgement, and dosage. The feedback from this latest feature has been excellent! Get all the Sparkling Module details here.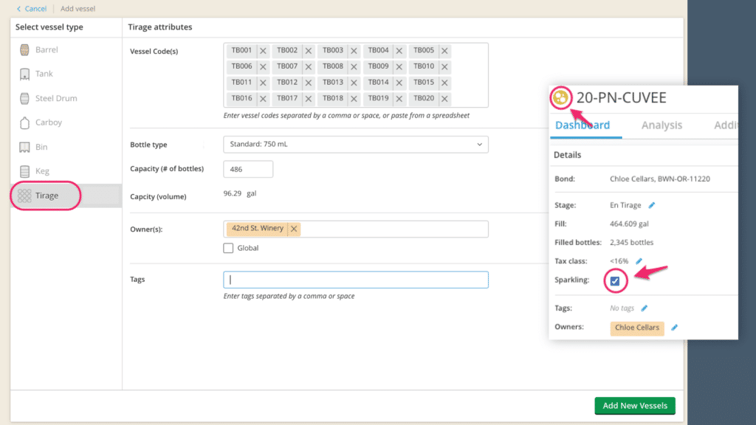 Intended Use Module
Produce wine for multiple brands, programs, or owners? This feature allows you to allocate volume to specific uses.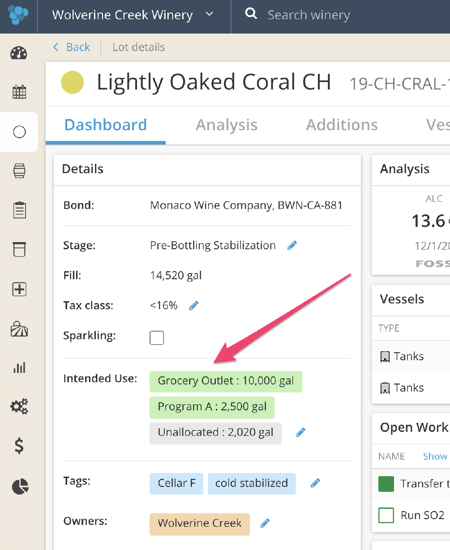 Dip Chart Support
Upload a spreadsheet of your dip or tank gauge charts to allow your workers to enter dry or wet measurements. InnoVint will auto-populate your fill volumes from there.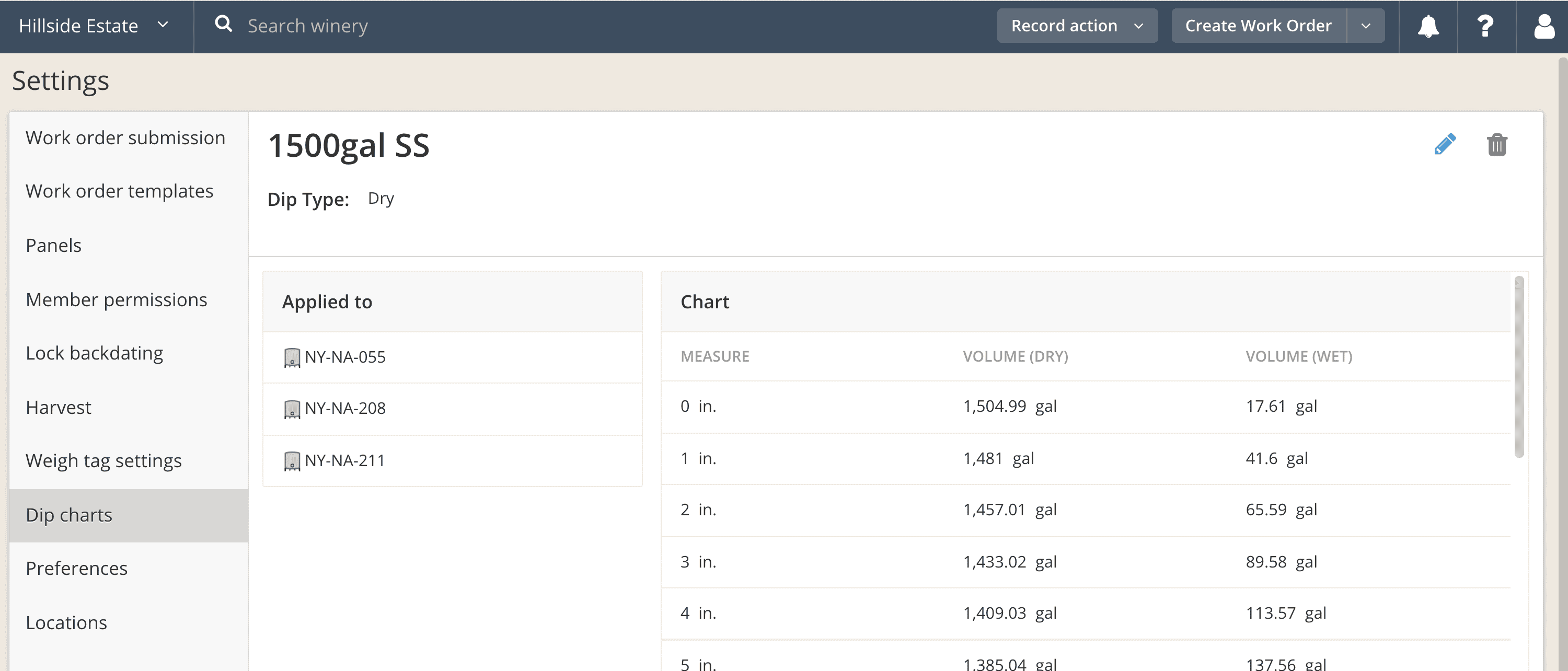 TankNet Integration
Sync your tanks with InnoVint to share information between platforms.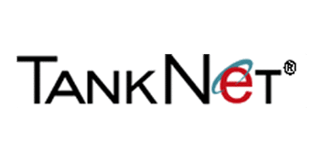 Global Reporting
Manage inventory across multiple winery locations? Reports now support inventory and activity across all the InnoVint wineries under management.
Product Enhancements
Optimizations to the Costing Module
Enhancements include a new Finished Goods cost report, a cost audit trail report, and more.
Optimizations to the Work Order Module
Additional flexibility has been layered for work order backdating and active tracking of progress and assignee edits.
Optimizations to Reporting
We've added more than a handful of new default and customizable reports to allow our clients to maximize reporting value.
And sooooo much more!